TESTIMONIALS
Berkeley, CA
Jason Berry ~
Composer, Producer, Wind Player
I have worked with a number of transcription services over the years; Jeremy is, by a wide margin, the best of them all. The charts were prepared in a very thorough, and easy to read manner, fees were very reasonable, and turnaround time was just a matter of days. Most importantly, with previous services, I have had to do some copy editing of the work. Not so with Jeremy's work – everything was spot on. Highly recommended; I'll be a return customer for sure!
West Palm Beach, FL
Blaire F. Borders ~
Independent Songwriter, Performer and Musician
It has been my pleasure and fortune to have worked with Jeremy Kurn in several different musical and studio recording projects. As a songwriter/performer of mellow, spiritually-oriented, acoustic compositions, I initially reached out to Jeremy while living in Boulder Co with the intention of enlisting his services as a transcriber. I am glad I did. As a self-taught musician who never learned to read or write music, I needed his expertise in transcribing approximately two dozen songs into official musical notation for collaborating and recording purposes. Upon first meeting, Jeremy's mastery over the art of site reading, transcription, composing, arranging, accompaniment, and translating raw musical compositions into polished form became immediately apparent. I have worked with many musicians over the years, and I can tell you with certainty that Jeremy is at the upper echelon of his profession. His lifelong devotion to music clearly shines through and with it, flashes of brilliance, even genius. It is my pleasure to highly recommend his services.
Boulder, CO
Sky Canyon ~
Vibraphonist, 'Boulder Big Band'
I play vibraphone; I've been playing for 45 years. I studied with one of the giants of the 20th Century, Terry Gibbs. My all time hero is Lionel Hampton, the ultimate king of the instrument. There are a couple of solos he did on songs when he was with the Benny Goodman Quartet that are perhaps the most masterful performances I've ever heard, and I wanted to study them in detail and attempt to play them to improve my chops. I found Jeremy through Craig's List, brought him a CD of the songs, and in short order received back amazing transcriptions that are a treasure. I'll be working with these for years. Jeremy does great work; He was fun and easy to deal with.
Rocky Mount, NC, Columbia, SC
Cindy Mancini ~ Artistic Director, 'Signature Dance Ensemble'
Mary Lee Taylor-Kinosian ~ Concert Master, South Carolina Philharmonic
In the midst of an upcoming recording session…..an unscheduled computer crash destroyed our music files and left us without any way to transcribe the score for our singers. Jeremy Kurn was a life saver! He understood our situation and was able to reconstruct the file in less than 48 hours. Working with Jeremy was a pleasure from beginning to end. He responded promptly to every correspondence and was always friendly and accommodating. The final product was exactly what we needed. I would not hesitate to recommend Jeremy Kurn for any task. He is truly a talented man you can trust.
Louisville, CO
Peter Lyons ~
Saxophonist, Band Leader, Circus Performer
Jeremy has done great work transcribing music for me. I sent him audio recordings including complex harmonies and arrangements, and he quickly turned them into polished transcribed scores. Jeremy is very easy to work with and produces high-quality, accurate work in a timely fashion. I am so grateful to have discovered him and to have his skills and talents available is a great resource.
Boulder, CO
Evan Pugh ~
Songwriter, Guitarist, Lead Singer, 'Carry Me Ohio'
Jeremy Kurn helped my band Carry Me Ohio quickly turn around an album's worth of transcriptions right before an album release. His professionalism and musical talent led to the professionalism of a first class product!
Midwest
Anonymous, Blues Bass Player
I would like to recommend Jeremy Kurn's music transcribing service. Jeremy has been trancribing for me the past two years, isolating bass lines from recordings. Some of those recordings were muddy, but Jeremy always transcribed them note for note. His communication is prompt, his fees are reasonable and he always provides any further edits I ask of him.
Portland, OR
Michael Shaw ~
Founder, Artistic Director, Cellist, 'Soundstage Rhythm Orchestra'
Founder, 'Oregon Pro Arte Chamber Orchestra'
Awesome! You nailed it. It is so nice to know that you can get into my head. You kept the original music but added the depth and texture that is the SRO. Nice work Jeremy Kurn.
Thanks for your help! You took an impossible arranging task and pulled it off for the Soundstage Rhythm Orchestra. We are looking forward to a long and musically productive friendship.
Renton, WA
M. Gustaf Holmberg ~
Lead Vocalist/flautist, 'Fouragreements'
I hired Jeremy Kurn to transpose an18 part big band score. He started promptly and finished in a couple of days. Jeremy went out of his way with extra editing and 3 different keys until we found the right one. Without his diligence and his professionalism I would have never gotten this chart completed. I highly recommend Jeremy and will certainly use him in the future.
San Antonio, TX
Noah Peterson ~
Saxohponist, Peterson Entertainment, LLC
I used Jeremy to transcribe parts from a lyrical poetry CD for Emmett Wheatfall, a poet signed to my label. We needed these to give to substitute musicians for a series of concerts. Jeremy did a fine job in providing what I asked for in a timely fashion. During this process my needs weren't the easiest to accommodate due to a variety of constraints. Jeremy was always professional and easy to deal with. He provided the files in a variety of formats as requested and got me what I needed when I needed it. Should I have need of further transcription services, he'll be my first call.
Philadelphia, PA
Bert Harris ~
Bassist, 'Jazz Planet' & 'Melange Jazz Collective'
Jeremy's charts are accurate, clearly written and a breeze to read. He is quick to respond to request and keeps his word on when he will get the music to you. I have worked with him for over a year and will continue to use him to transcribe jazz charts that look like real book charts. I highly recommend Jeremy.
Portland, OR
Beverly Frentress ~
Songwriter, Lead Singer, 'Stone Soup'
I am a singer/songwriter and composer. My voice is my only instrument. Jeremy's services have ensured that I have to ability to communicate my musical intentions with my fellow musicians. I felt that in my endeavor to put out a consistent sound, it would be best to have the band all work from the same page.
Jeremy was able to take my band recordings and produce excellent scores for me that were easily followed by most of the musicians. I found that having the chord charts and the musical scores, kept my core sound true to form and has kept everyone on tract while still leaving room for musical interpretation. Now when someone new plays one of my tunes, it stays true to my intent for the song and has a shorter ramp-up time.
Jeremy was very professional and personable in dealing with my needs. His services provided accurate charts, as well as a quick turnaround time, at a very reasonable price. For those people who want to take their music to the next level, I highly recommend his services. All my songs will have this treatment!
Seattle, WA
Skye Cantrell ~
Artistic Director, Arranger, 'Starlight Carolers' & 'After Four'
Jeremy is a pleasure to work with. He's conscientious and offers the courtesy of making small edits with legibility and the convenience of your players and singers in mind. He is obviously a very informed theory technician and has mature harmonic ideas and is prompt with his submissions.
Boulder, CO
Lee Ellis ~
Composer, 'The Awakening of Angel DeLuna'
July 2013 Invited Work at The New York Musical Theater Festival
I had the extreme good fortune to find Jeremy Kurn at a time when I needed a transcriber for the score of a musical I have in development for Broadway. Jeremy's kindness and skill made the experience a breeze and quite a pleasure. Jeremy took the piano/vocal demos I made and turned them into accurate and professional lead sheets in no time flat. When I was in New York for an Equity Staged Reading and our leading lady broke her collarbone(!) Jeremy sent me pdf's of her songs several times over several days in increasingly lower and lower keys. He literally saved the day! And I don't recall him charging me for that kindness as well. When we staged a full developmental production in Boulder, Jeremy was our accompanist for the auditions and ranks with the best I have worked with. I can wholeheartedly recommend Jeremy for all your musical copying, transcribing and accompanying needs. Jeremy Kurn is a joy to work with, a consummate professional, and a really decent human being! And, I am honored to now count him as a friend as well.
Phoenix, AZ
Katie Kinneman ~
Songwriter
Jeremy was extremely professional and easy to work with. I asked him to write the accompaniment to a song I wrote. I sent him nothing but the lyrics and a few scant notes with my ideas and he created exactly what I was hoping for! He also quickly changed aspects of the piece that I commented on with no issues. The experience with Jeremy was above and beyond what I would have expected and I can't wait to work with him on my next song!
Boulder, CO
James Moors, Moors & McCumber
Singer/Songwriters
Jeremy Kurn is a pleasure to work with. He has transcribed and arranged two songbooks for us to date and he will be our only call in the future. He's thorough, thoughtful and efficient. His aim has been to help us get exactly what we want and he's done exactly that. The final scores are professional in every sense of the word!
Seattle, WA
Jon Miller
Papillon Productions LLC
Jeremy's work on my recent 13-song copying job was excellent.  He took my messy, hand-written pages and copied them into very clean piano/vocal scores suitable for sight-reading.  His work was timely, and he welcomed all of my detailed requests.  I would recommend Jeremy to anyone looking for a collaborator who will give personalized attention to their copy work.
Seattle, WA
Andrew Kim M.D.
Jeremy was very professional from the start of our first interaction.  I had the difficult proposition of asking him to transcribe the instrumentals from an obscure pop song for a special project.  I planned on singing a song just prior to proposing to my girlfriend.  I could not find the instrumentals anywhere in music stores, online forums, or anywhere I searched.  When I approached freelancers on craigslist, they gave me similar generic responses of running the original track through a generic software filter that somewhat muted the vocals, but were still quite audible.  Jeremy was able to match the piano instrumentals perfectly.  The music score turned out exactly how I imagined, the night went well.  She said "yes" and the rest is history.  I would highly recommend his services to anyone who is looking for a professional product, prompt/clear communication, and attention to detail.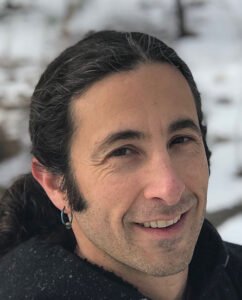 © 2021 KeynoteMusical, LLC